Sheeting and Cutting Machine
We have gained expertise in delivering an extensive gamut of Sheeting and Cutting Machines. State of art used in the mechanism is as per product texture size and shape. Due to their excellent performance and user-friendliness, all our machines are widely used for sheeting and cutting Chocolates, Malai, Khawa, Chhiki, Jelly etc.
Model No. : DT - 80SC
Sheeting and Cutting Machine
The company has implemented best technology to persuade highly efficient sheeting and cutting machines for food industry. The machines are latest and accomplish all the essential requirement for sheeting and cutting chocolate bar, chhiki, malai bar, khawa bar, jelly etc. This Mechanism is developed by the company for the end of sheeting and cutting line used for mass production capacity 1MT per shift.
| | |
| --- | --- |
| Mode | Auto |
| Motor | 1x3 HP |
| Power Input | 3 Phase 415V AC, 50 Hz |
| System | Extruder, Gang Cutter, Gagging Roller, Gelatin Cutter |
| Speed | 1 meter/ min |
| Machine Size | 5000x1000x1000 (LXWXH) |
| Machine Weight | 1500 KG |
Features
 End of Sheeting and Cutting line for various products
 Flexibility in changing cut length of the product
 Easy transportation of product by food grade belt
 Improved design for simple operation and maintenance
 No technical men are required to keep the machine in trouble-free operation
 All parts contacted the product are made of stainless steel with teflon coating
Application: Chocolate bar, Malai bar, Khawa bar, Chhiki, Jelly, Fruit bar, Nutritious bar etc…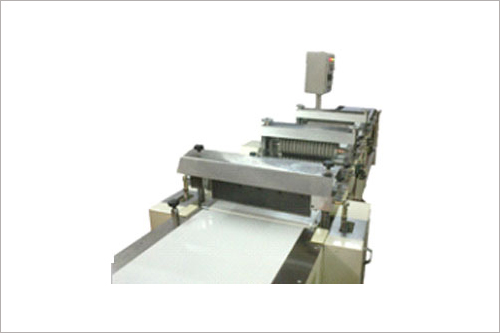 Malai Sheeting & Bar Cutting Machine
We offers range of Sheeting & Cutting Machine (Model No. DT-80SC) for cutting Malai sheets into desired size.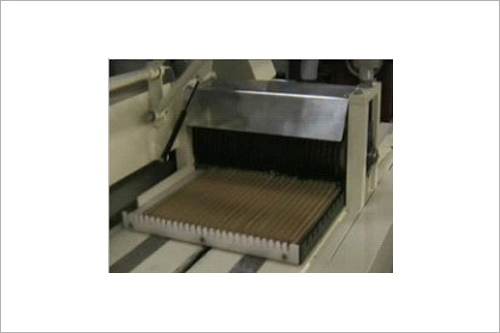 Khawa Cutting Machine
DT-80SC Sheeting and Cutting Machine is specially designed by Dematics Technology. The Machine can be used to make sheets of Khawa and Cut into desired size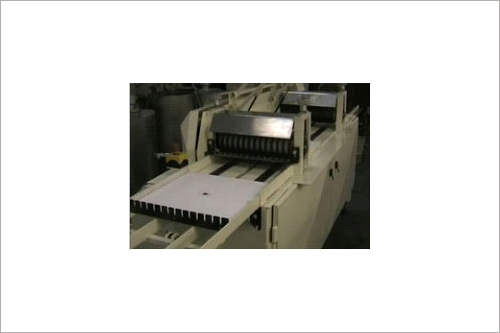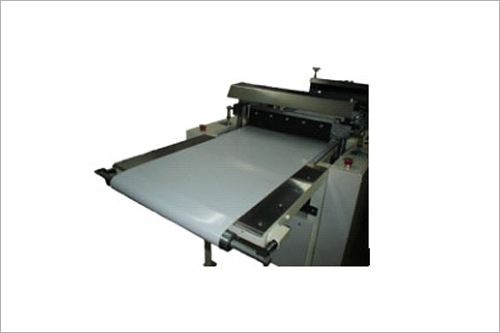 Gelatin Cutter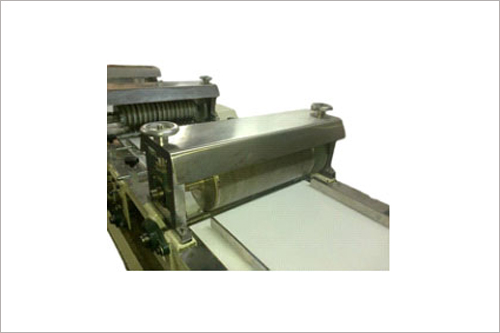 Gagging Roller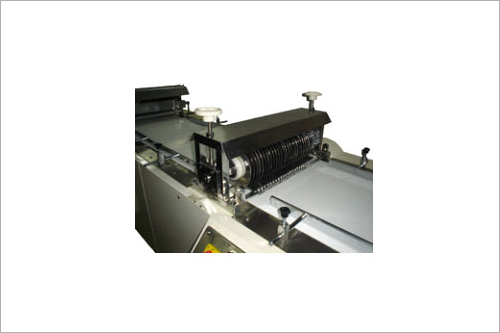 Gang Cutter